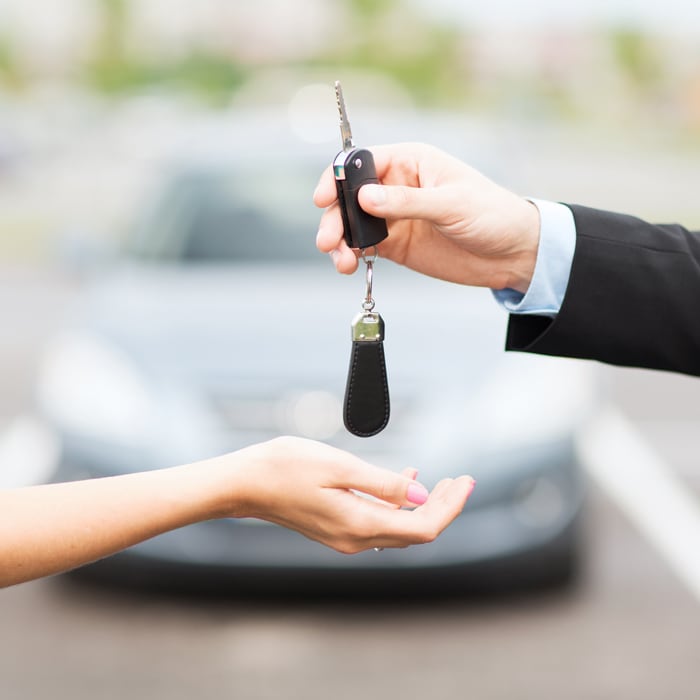 Lease a Brand New Toyota in Upper Sandusky, OH
We love offering our customers all kinds of options here at McDaniel Toyota, and that's why we always make sure that you make the right choice when it comes to your financing plan. You don't always have to purchase a vehicle to enjoy it, leasing offers drivers the chance to enjoy the vehicle just the same but with a few varying factors that you might prefer.
Why Lease?
Leasing has many benefits, including driving a brand new car with a lower monthly payment than you'd get when you buy. Here are some benefits of leasing:
Leasing lets you drive a brand new car for less money down and less money each month.
Leases usually only last for 2-3 years, which allows you to take the wheel of a brand new model once your lease terms end.
Leasing allows you to either purchase the vehicle when your lease is up, renew your lease, or lease a brand new model.
Leasing is great for someone who doesn't drive as often as others and can stay under a certain mileage during the lease period. Leasing is also great for someone who doesn't want to deal with depreciation of a vehicle and who looks forward to driving a new vehicle very few years.
If you'd like to learn more about lease options with our top-selling models like the Toyota Camry, the Toyota Corolla, the Toyota RAV4, the Toyota Prius, the Toyota 4Runner, the Toyota Tacoma and so many more models, please visit our dealership today, proudly serving the Upper Sandusky area.
Hours
Monday

9:00 AM - 6:00 PM

Tuesday

9:00 AM - 6:00 PM

Wednesday

9:00 AM - 6:00 PM

Thursday

9:00 AM - 6:00 PM

Friday

9:00 AM - 6:00 PM

Saturday

10:00 AM - 4:00 PM

Sunday

Closed